ESTATE PLANNING ATTORNEYS IN MAGNOLIA, TEXAS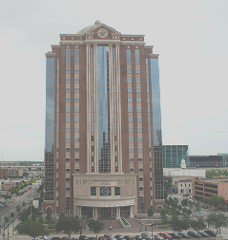 At Griffin & Griffin, we offer sound legal counsel regarding wills, trusts, guardianships, and estate planning to clients throughout Texas. We have the knowledge and experience necessary to help our clients identify and realize their goals with minimal consequences. Our firm provides effective estate planning to ensure that your loved ones will be provided for and your assets distributed as you wish, and represent your families through the process of probating your loved one's estate.
We handle wills, deeds, trusts, powers of attorney, guardianships, health care directives, living wills, and all other documents and tools necessary to effectuate your plans. Our firm handles probate administration, the settling of accounts, preparation of estate deeds, and the distribution of assets. We attend to our client's retirement plans, business interests, and assist in asset protection, gifting, and setting up trusts to provide for family members, the planners themselves, and can handle the selling and distribution of assets.
Contact us to schedule a free consultation to learn more about estate planning and administration.